Relieve Pain and Restore Health Through Chiropractic
Baritz Wellness Center
Address: 450 Pleasant St Brockton, MA 02301 (Route 27, Near Westgate Mall)
Telephone: (508) 583-2565
Business Hours
Monday:
8:30am - 12:30pm & 2:00pm - 6:30pm
Tuesday:
2:30pm - 6:30pm
Wednesday:
8:30am - 12:30pm & 2:00pm - 6:30pm
Thursday:
2:30pm - 6:30pm
Friday:
8:30am - 12:30pm & 2:00pm - 6:30pm
Saturday:
Closed
Sunday:
Closed
Baritz Wellness Center
A natural holistic approach to better health.

The doctors and staff at Baritz Wellness Center are a group of like-minded, good-hearted health professionals who are committed to improving your health naturally. At Baritz Wellness Center we strive to relieve your pain using the true principles of chiropractic and bring you to optimal health naturally through diet, nutritional support and natural cleansing, and to provide you with comfort and healing using Eastern Medicine therapeutic procedures.


We address conditions such as back pain, neck pain, shoulder and arm pain, knee and leg pain, whiplash, scoliosis, herniated discs, and headaches with safe, gentle, and effective chiropractic techniques.


At Baritz Wellness Center, located in Brockton MA, we also offer natural solutions to real health problems such as digestive disorders, heart disease, high cholesterol, high blood pressure, weight problems, thyroid problems, Type II diabetes, PMS & menopause issues, fatigue, and virtually any health condition, using natural holistic methods.


Patients seeking treatment with Dr. Robert Baritz and Dr. Stephen Leone are assured of receiving quality care through the use of modern chiropractic equipment and technology and a high standard of organic whole food supplements and professional grade herbs. The doctors and staff have a genuine concern for your well-being!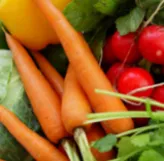 If you are new to our web site, please feel free to discover and learn about chiropractic, nutrition and wellness. Explore the Health Tips page of our web site for wellness articles, resources and health facts specifically targeted to your wellness needs and interests. If you are interested in starting your journey towards better health naturally call our office to set up a convenient appointment. We accept most major insurance. Day, evening, and emergency appointments are available. We will do our best to see you the same day that you call!