Baritz Wellness Center...Our Patients Say It Best!
CHIROPRACTIC RESULTS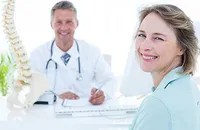 "I came into Dr. Baritz's office after what I thought was a "minor" accident. Turns out the minor accident was giving me "major" headaches and pains. I thought I would never get back to my normal lifestyle. After coming to Dr. Baritz's office and being treated with lots of care and compassion and being taken seriously, I honestly feel so much better! I liked how they used the newest technology and the staff was friendly and always helpful! Thank you guys for all you've done! You'll get all my recommendations."
- C.A.

"Thank you so much! Every time I came into the office everyone was so nice and very caring. Dr. B & Dr. D explained everything so it was easy to understand. As doctors go this office is by far the best doctors office I've ever been to. Thanks again."
- T.J.

"When I first came to the chiropractor I was hurting everywhere and since I came here I've been feeling great. All my pain is gone. Everyone at this chiropractor office is great, respectful and kind. I appreciate everything. Thanks!"
- M.C.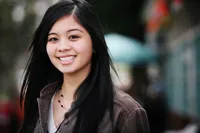 "The professionalism displayed by the entire staff was remarkable at all times. The highly successful treatment which I received was sincerely appreciated. I will recommend your services to all in need."
- J.K.

"I had a wonderful experience here at this Chiropractic Care facility. The doctors and staff were super and I highly recommend that if you are thinking of getting care for your back, neck, etc., do not hesitate to come to this office. I believe strongly that these people here care about you as well as your health. Thank God for good people!"
- M.L.

"I highly recommend that anyone having back or neck problems visit Dr. Baritz for chiropractic care. It's a non-invasive cure - I have so much more flexibility and movement since my first visit. I have not had to take any pain medication since I've had treatment here. Also everyone has been so kind, warm and caring, that has made my progress so much more pleasing. Before one seeks conventional medical/surgical care, they should definitely try chiropractic methods first."
- S.R.

"Thank you to everyone in the office. Coming for treatment in the beginning, I was a little nervous of what to expect. I knew nothing about chiropractic care and the spine. I especially appreciate Dr. Baritz's careful and thorough explanations, answers and easy analogies. Although it is hard to hear you have an injury and many Dr. visits ahead of you, it was because of the fabulous attitudes of the staff that I was able to remain positive and optimistic. Thank you all for turning an unfortunately event into a more positive experience."
- J.E.

"The staff are courteous and professional. I'm quite satisfied with the results. I had pain in my middle and lower back which is gone. I have renewed flexibility which helps when doping moderate/heavy lifting and yard work. The offices are clean and inviting and the overall quality was exceptional."
- M.A.


"I am truly grateful for having a full recovery and that is due to a lot of help from all the staff. They have been very competent in showing me all I needed to do and I can honestly say that they did a great job and I am really thankful. I would recommend anyone to go to the same place I did."
- A.M.


"I felt I was treated very nicely and with much care. My result of my care here was full recovery with no pain."
- B.A.


"I am extremely satisfied with the care I received here. My back is much better than what it was when I first came. Dr. Baritz and his staff are very competent and caring."
- W.B.
---
CLINICAL NUTRITION RESULTS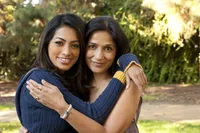 "I have had back pains for 10 years. Ever since I was 16 years old, I've had this lower back pain and had gotten so used to it that it was just a normal way of life to have these pains occur throughout the day and when waking up! But now that I've been seeing Dr. Baritz I have no lower back pain at all!!! It's completely gone and it feels really good. I'm more flexible and I don't fear picking up large objects because I know now that it was my diet that was causing me to hurt and feel weak. Thank you so much Dr. Baritz and the staff at your office."
- A.A., Boston

"In recent years I'd gained a few pounds and didn't have the vitality I used to. After the first few sessions, my vitality began to return and now I'm doing things with greater clarity and effectiveness. My clothes fit comfortably again. I also have a greater sense of calm and am doing things in the exercise room and during the work day, that I haven't been able to enjoy for over 16 years. Thank you. I look forward to my wife's participation in this program and her gaining similar results."
- O.L., Watertown

"I am absolutely amazed! I came in here with stomach distress, sleeping problems, no energy, feeling old. I really thought I was supposed to feel this bad. In 5 weeks I am no longer a slave to the bathroom, no indigestion, no headaches, no asthma attacks. My stomach has become smaller and I'm able to sleep and have more energy. I'm eating organic foods and taking supplements. Thank you Dr. Baritz."
- P.H., Brockton

"I have been doing the nutrition program and I have much more energy than before. I feel much better and I feel quite a lot more healthy than before. The medical tests verify that my health is in fact improved. This is a great system and I recommend it to everyone!"
- C.M., Randolph

"Since going to Dr. Baritz and taking the suggested whole food supplements and dietary suggestions, my quality of life has greatly improved: 1) my heartburn has decreased 95% and I no longer take prescription meds for it; 2) My Internist has decreased the strength of my thyroid med; 3) My blood pressure was in a danger zone and is now completely safe and normal without taking any medication for it; 4) simple wounds heal faster; 5) Headaches have decreased 98%; 6) My mood swings and anxiety have decreased; 7) My overall stamina and strength have increased; 8) My eyes and complexion are "brighter". I only wish I could lose the weight I need to lose. That may be the next milestone!"
- D.G., Bridgewater

"Although I started this nutritional program mainly to reduce pain in my back, I've found the program has helped in other areas, too. Overall, I simply feel better! I've lost 10 lbs. and I don't feel like I'm bursting out of my own skin anymore! I am grateful to Dr. Baritz for introducing me to whole food supplements, and honestly believe I'm doing a good thing for myself today as well as tomorrow."
- D.G, Stoughton

"I started the whole food supplement nutritional program this spring. I had virtually no energy, chronic aches, and hot flashes that affected me severely. All of the symptoms have majorly subsided and I feel dramatically more healthy and actually much younger. Thank you to all the staff & Dr. Baritz."
- F.M., Randolph

"Since starting the program 2 months ago, my energy level has increased dramatically. Other areas of improvement have been with my digestion and swallowing. The clean diet, although sometimes difficult to follow, is becoming a way of life now. I've lost 3 lbs. and more to follow. Thank you."
- L.C., Sharon

"After 2 weeks on the liver cleanse I have noticeably more energy and have lost 13 lbs. when no other dietary efforts have gone anywhere!"
- D.M., Quincy

"I have been on many diets for the past 22 years. I finally said no more dieting. I met Dr. Baritz when I came in for neck and back problems. In two months I have lost 15 lbs. No exercise, no diets, just eliminating foods that were not agreeing with me. Asthma free since then, no heartburn, indigestion, no headaches, no diarrhea. I am melting away!"
- P.H., Brockton

"I've been coming now for a little over 1 month for a variety of problems. In that time I have experienced notable improvement in my asthma & allergies, my blood sugar is normal (it was getting to borderline diabetic range), my cholesterol has gone down about 30 points. I feel better and know I am on the right track. And I'm down 8 lbs. since starting as well. Better nutrition is really key to better health. Thanks so much."
- P.V., Newton