The purpose of our practice is to help as many people as possible acheive optimal health naturally by providing high quality chiropractic, massage and nutritional services to those in our care.
Chiropractic Care at Baritz Wellness Center

In addition to traditional manual chiropractic adjustments, Dr. Robert Baritz and Dr. Stephen Leone perform advanced spinal correction utilizing the Impulse Adjusting Instrument , providing "state of the art" chiropractic techniques. "Never in the history of chiropractic have we been able to provide the level of help and expertise that now exists. These newer correction methods are even safer, more comfortable and more effective than ever before."
As Doctors of Chiropractic, Dr. Baritz and Dr. Leone have years of training and experience in spinal adjustment.
---
Nutritional Programs at Baritz Wellness Center
At Baritz Wellness Center we believe that given proper nutrition, your body has amazing capabilities of healing itself. We also believe that nutrition should be individualized to meet each patient's needs. We provide specific testing and individualized recommendations on nutritional supplements and healthy food choices to enhance our patients' return to optimal health. We offer nutritional solutions to real health problems. These include conditions such as high blood pressure and heart disease, weak or malfunctioning organs, allergies, weight problems, digestive issues and many more. Our goal is for you to live a longer and healthier life. To get you started we offer a free nutritional analysis. Call for your appointment today.
---
Natural Cleansing at Baritz Wellness Center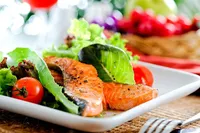 Are you having trouble losing weight? Do you have less energy that you used to? Do you find yourself getting depressed or having more stress than normal? If you answered yes to any of these questions you could be suffering from an excess of toxins in your body. Getting rid of these toxins can improve your health and well-being, and possibly even save your life. At Baritz Wellness Center we offer a 21-day supervised natural cleansing program. This highly effective program is designed to stimulate specific detoxification organs in your body - the liver, kidneys and intestines and help you counter the effects of toxins on your body. How toxic are you? Come in today for a FREE toxicity consultation and screening.
---
Heart Sound Analysis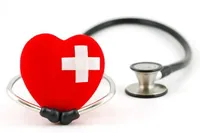 Your heart is the most important muscle in your body. Every day it beats 100,000 times, sending 2,000 galloons of blood through 60,000 miles of blood vessels! The heart is the first muscle that responds to nutrition. At Baritz Wellness Center we use a high-tech instrument to digitally record hearts sounds and movements from each of the 4 valve areas of the heart. The Heart Sound Recirder is a general wellness monitor. The test takes only 10 minutes. To function optimally, it is vital that the heart have the proper nutrients to maintain its correct rate, rythm and tone. THIS IS OFFERED AS A FREE SERVICE AT BARITZ WELLNESS CENTER!
---
Meridian Therapy
Meridian therapy is similar to acupuncture but without the needles. Historical records show that the stimulation of acu-points has been a healing practice for nearly 6,000 years. Thousands of studies exist showing the effectiveness of Meridian therapy. In our office we treat acu-points with pressure, micro-current and magnets. During the office visit these points are located and treated. Magnets are then placed on key acu-points so the treatment can continue for days or weeks. The use of magnets is effective and convenient as it allows the stimulation of acu-points to continue after the initial treatment has been given. Our goal at Baritz Wellness Center is to help you get healthy and stay healthy, naturally!

---
Corrective Exercises at Baritz Wellness Center
We teach our patients special "blueprint" exercises designed just for them to help strengthen and correct their own unique problem. These exercises can be performed in the comfort of your own home and can improve the effectiveness of your spinal correction by as much as 30-40%. In addition to skeletal misalignment, muscles and connective tissues can be out of place or strained by improper alignment and use. Specific exercises and stretches can help your body stay in balance and in health.
---
Complementary Therapy at Baritz Wellness Center
To complement and enhance the healing effects of chiropractic manipulative treatment, we at Baritz Wellness Center provide the following adjunctive therapies:
Electric Muscle Stimulation

Mechanical Traction

Infrared Therapy

Cryotherapy

Inter-Segmental Traction

Moist Heat Therapy

Back
Strengthening Program

Spinal Rehabilitation Program
---
Spinal, Postural and Scoliosis Screenings
Posture and spinal screenings can reveal important health information and unlock the door to improved health and well-being. We provide screenings at area malls, community events, health fairs and places of employment. Contact our Brockton office today to arrange a screening at your event or workplace.


---
DNA Testing at Baritz Wellness Center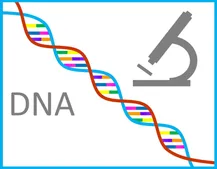 Your DNA is unique to you, so the DNA Comprehensive Health Test results will be personalized based on your unique genetic profile. This information combined with other factors such as diet, exercise, and the enviroment can help shape a picture of your overall health and longevity. By understanding your DNA, you can be more informed and make better health decisions. Call our office to schedule your DNA Testing today.